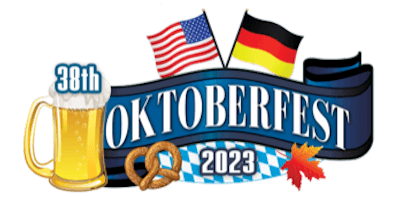 O'zapft is'! Time once again for the community to come together to enjoy life and experience Southwest Florida's biggest party – the 38th Annual Cape Coral OKTOBERFEST!
The German American Social Club is excitedly getting ready for Munich in Cape Coral after being forced to shut down after Hurricane Ian last year. The Southwest Florida Community is invited to THE event for fun, great food, German beer, live music, laughter, and dancing – from Polka to Fliegerlied, to the Chicken Dance. Simply put, Oktoberfest represents German heritage at its finest, also known as German Gemütlichkeit. It is a time the German American Social Club looks forward to every year, when it can invite the community to come on out and celebrate with their clan or crew, significant other, or even by yourself – everyone is bound to meet like-minded friends at this fest!
With music flown in from Germany and local favorites, German food, and beer, there's plenty of fun to go around, for any age. So, dust off your dirndls, launder your lederhosen, and join us for an EPIC time of stein slurping with your beste Freunde, even those you've just met.
This year's dates are October 20, 21, and 22 and 27, 28, 29 – the last two full weekends of the month. The entire community will join us for some Gaudi – leg-slapping, joyous fun, where everyone feels welcome and a part of something special. Whether for a brat and beer to sit with family in the Bavarian Gardens, to join the fun and dance under the big tent, or to come for a full German meal of Sauerbraten or Schnitzel inside the Von Steuben Hall.
Opening hours are Fridays from 4 pm to midnight, Saturdays from noon until midnight, and Sundays from noon until 8 pm.
New this year is the VIP experience, featuring special seating, drink specials from our sponsor Jägermeister, a sit-down meal inside in the Von Steuben Hall, a glass HB beer stein and refills, and much more!
This year, after having to cancel their flights, the members of the Maselheimer Musikanten, the big band that the community welcomed in 2017, will be here, joined by KaBeGl, also from Germany.
The event will also feature local favorites such as The Boots, Deb & the Dynamics, A'Finnity, and award-winning acts such as Pitbull of Blues and new this year, Dottie Kelly Band, an IBC Memphis finalist. Also, Cape Coral's own Hafenkapelle, Manni Daum Trio, and many more! There will be non-stop foot-tapping music on three stages in the tent, the gardens, and inside in the Edelweiss Hall; something for every ear.
Featuring outdoor exhibitors, food vendors that offer both German food and international, or a sit-down dinner in the Von Steuben Hall, Oktoberfest has so much to offer. Looking for a photo opportunity? Stop for a photo shoot with Lissette Ortiz-Teleweck, Ms. Oktoberfest 2023, or with one of several Ms. Oktoberfests from previous years wearing their pretty dirndls and elegant blue sashes.
The dedicated GASC members, each one of them volunteering their time and effort to create the region's most successful event, welcome you to enjoy German heritage. Once you capture the magic, you'll want to become a member as well. The New Members' Booth will be happy to give you the information you need on how you, too, can join Cape Coral's Best Social Club!
Ein Prosit der Gemütlichkeit!